Why New Guidelines For Opioid Treatment Are A 'Big Deal'
Read the original article source of this excerpt.
NPR on 04/27/2021 by Audie Cornish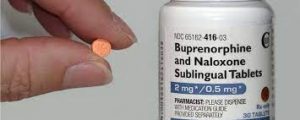 More medical practitioners are being allowed to prescribe buprenorphine under new guidelines from the Biden administration.
The change means that the drug shown to reduce opioid relapses and overdose deaths can be more widely prescribed.
It comes after a year of overdose deaths spiking across the United States. Early estimates indicate about 90,000 people died of drug overdoses in the 12 months ending in September, higher than has ever been recorded. It's about an increase of 20,000 deaths from the previous 12-month period.
The majority of drug overdose deaths involved opioids.