Newly elected misdemeanor judges drop appeal in landmark Harris County bail lawsuit
Read the original article source of this excerpt.
Houston Chronicle on 01/07/2019 by Keri Blakinger and Gabrielle Banks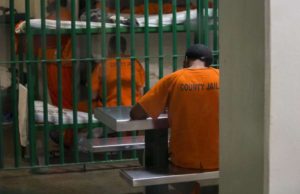 Less than a week after the new jurists were sworn into office, Harris County's misdemeanor judges on Monday withdrew their appeal in the landmark lawsuit over local bail practices that a federal judge said unfairly targeted poor people accused of crimes.
The historic litigation began in 2016, when attorneys and civil rights groups sued the county on behalf of defendants jailed for days because they couldn't afford bond on low-level offenses. Though Chief U.S. District Judge Lee H. Rosenthal said the practice was unconstitutional and amounted to wealth-based detention, so far the county has spent more than $9 million in legal fees to fight the case, according to Harris County Precinct 1 Commissioner Rodney Ellis.
But many saw the Democratic wave in November's elections as a sign of change ahead – and Monday's court filings look to be one of the first indicators of that shift.
"It's going to be a new day," Neal Manne, attorney for the plaintiffs, said in November just after the ballot-box sweep. And now, according to Judge Darrell Jordan –  the one misdemeanor judge who did not lose his bench in the last election – the parties have already begun hashing out a settlement they hope to have in place in the next few weeks.
"Our goal is have this accomplished by February 1, 2019," Jordan told the Houston Chronicle.
One of a series of documents filed in recent days, the two-page motion simply lists the names of the new judges – who automatically replaced their predecessors as defendants in the suit – and asks that the case be dismissed. The court granted the motion and dismissed the appeal by mid-day.