New Henry County Jail expected to be ready for inmates by spring
Read the original article source of this excerpt.
Star Press on 1/3/2022 by David Penticuff, Muncie Star Press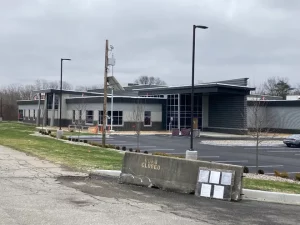 NEW CASTLE, Ind. — Henry County is building a new 246-bed jail and sheriff's office near the New Castle Correctional Facility on Van Nuys Road. The $24 million project is expected to house inmates as early as mid-February.
With its construction, the new jail is expected to solve what has been a persistent overcrowding problem for Henry County, one for which Delaware County has provided a temporary solution for by taking in 20 to 30 Henry County inmates each day. Delaware County — which in 2021 opened its own new, larger jail — has been receiving $40 per day per inmate from Henry County for months, Delaware County Sheriff Tony Skinner said.
"We are very appreciative of them," Skinner added.