'Legal' Weed? In Indiana? Delta 8 THC Is Everywhere, And Officials Would Prefer To Not Talk About It
Read the original article source of this excerpt.
Indiana Public Media on 09/03/2021 by Mitch Legan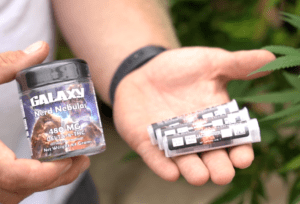 Indiana has been famously anti-pot for a while now.
The state was one of the first to ban cannabis without a prescription back in 1913, as Eli Lilly cultivated one of the nation's biggest marijuana farms. When the federal government cracked down on the plant in 1937, Indiana followed suit with some of the nation's toughest state-level restrictions.
Today, cannabis is listed as a Schedule 1 controlled substance – under state law, possessing a  joint could land you in jail for 180 days and set you back $1,000.
Gov. Eric Holcomb has been consistent he wouldn't consider legalization of marijuana until the federal government lifted its prohibition.
Still, many cannabis connoisseurs have found a hemp-based alternative right here in the Hoosier State with Delta 8 THC.