Laura Rood named to The Order of Augustus
Read the original article source of this excerpt.
Indiana Court Times on 7/25/2022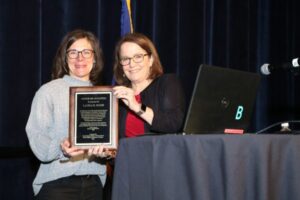 Assistant Chief Probation Officer Laura Rood (Howard County) has been named to "The Order of Augustus" by the Probation Officers Advisory Board. The award was announced by Chief Justice Rush at the May 4 Justice Services Conference. Laura was nominated by members of her community, before being selected by the board as an individual who demonstrates outstanding commitment and personal dedication to the profession of probation.