Five Things About Substance Use Interventions
Read the original article source of this excerpt.
National Institute of Justice on 01/10/2022 by National Institute of Justice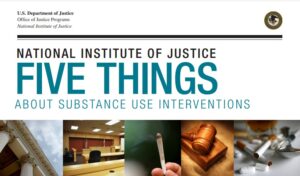 Substance use disorders, which include substance dependence and abuse, have a tremendous impact on individuals, families, and communities.
Read the five statements that are based on practices rated by CrimeSolutions.