CNN Host Van Jones Sees Urgency in Movement for Probation and Parole Reform
Read the original article source of this excerpt.
The Chronicle of Social Change on 08/22/2019 by Jeremy Loudenback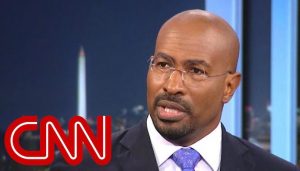 "Timing is everything," CNN host and author Van Jones told a room full of law enforcement officials, gathered in San Francisco on Monday for the announcement of a new initiative that hopes to drastically shrink the number of Americans under the supervision of probation or parole.
In recent years, the number of people on adult parole or probation in the U.S. has mushroomed to 4.5 million, twice the number of Americans who are incarcerated in state and federal prisons and local jails. According to research, those two systems — originally imagined as alternatives to imprisonment — are now heavy drivers of incarceration. Technical parole and probation violations account for about a quarter of state prison admissions, according to the Council of State Governments Justice Center.