Clark County getting new probation head
Read the original article source of this excerpt.
The Courier-Journal on January 7, 2015 by Charlie White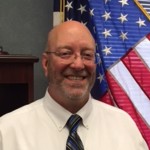 The Clark County Circuit Court Board of Judges has named Jamie Hayden as the county's chief probation officer, effective Jan. 12.
Hayden, a probation officer for 21 years who most recently worked as division chief of its adult probation division, will assume the leadership duties held for the last three years by Henry Ford, who last year was among several county officials named as defendants in an ongoing federal lawsuit alleging Civil Rights violations of its drug court treatment program participants.
Ford is credited with helping merge multiple case management systems into the state-funded system known as Odyssey. He also drafted an employee handbook, job descriptions for each employee and numerous policies and procedures for the department.