Spat over Lake County probation officers sparks suit
Read the original article source of this excerpt.
KPVI on 4/5/2019 by Will Racke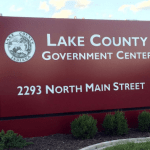 Lake County has sued Indiana in a long-running dispute about who is responsible for defending probation officers accused of wrongdoing in their official capacity.
Filed late March in Porter County Superior Court, the lawsuit names the state of Indiana, the office of the Indiana attorney general and the Lake County Probation Department as defendants.
It asks a trial court to determine whether probation officers ultimately work for the county or the state. The question isn't merely academic; potentially millions of Lake County taxpayer dollars are at stake.
That's because, under current practice, the county is on the hook for the expense of defending probation officers and paying out civil damages to their accusers.
It should be the state of Indiana that is liable for damages against probation officers, argues Angela Jones, a Munster-based attorney handling the lawsuit on behalf of the county council and board of commissioners.
"The probation (department) employees are under direct control of the judges, and judges are employees of the state," Jones told The Times on Wednesday.
The Indiana attorney general's office did not respond to a request for comment by press time.
The county's lawsuit was motivated by a raft of pending litigation involving the probation department. In one case, a Gary woman sued Lake County in 2015, alleging physical and mental injuries at the hands of her probation officer, Miroslav Radiceski, and department officials. Radiceski had earlier pleaded guilty to one count of official misconduct after being indicted on charges of obstruction of justice and sexual battery against the woman.
In such cases, Lake County is responsible for any compensatory or punitive damages awarded to the plaintiffs. The county aims to change that arrangement by showing that probation officers fall under the Indiana court system for the purposes of official liability. If successful, the case could set a precedent for other counties in the state, Jones said.
"This issue is very ripe — it hasn't been determined (by the courts)," she said. "We're the first ones that have asked for a determination.
"This is a proactive move by the county."
Lake County opted to file its action in Porter County court in anticipation of a change of venue from Lake County Superior Court, according to Jones.
"We were trying to take a step out of the process," she said.
The county's lawsuit also names Lake County Superior Court Judges Salvador Vasquez, Clarence Murray, Diane Boswell and Samuel Cappas due to their affiliation with the probation office.