New Team Members and Promotions in the IDOC Community Corrections Division
based on an email from Kristen Banschbach on April 12, 2018 by Karen Oeding
Newest Team Members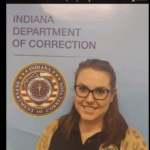 Lauren Moore, Southeast Program Director
Lauren began with IDOC in August 2015 as an intern with PEN Industries.  After finishing her Master of Science degree in Criminal Justice and Public Safety at IUPUI in December 2015, she worked as a program director with PEN for 2 years.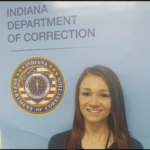 Tayler Horton, East Program Director
Tayler Horton began with the Department of Correction in April 2018 as a Program Director. After receiving her Bachelor's Degree in Psychology and Criminology from Butler University in May 2015, she worked at Marion County Community Corrections for 2 ½ years.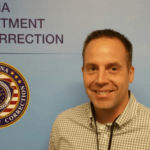 Jason Mitchell, Southwest Program Director
Jason Mitchell has been promoted to a Program Director position in the Community Corrections division. Jason comes our Fiscal Audit division.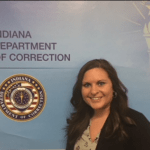 Leslie Jackson, Northwest Program Director
Leslie Jackson has been promoted to a Program Director position. She started with the Department of Correction in 2016 as the CTP Coordinator, graduating from IUPUI with a Bachelor of Science degree in Criminal Justice in 2014.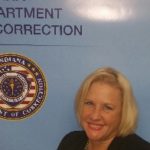 Jenna Morrow, Training Director & TANF Coordinator
Jenna Morrow was recently promoted to the position of Training Director in the Community Corrections Division for IDOC and will report to Kristen Banschbach.  Previously, she served as the TANF Program Director in the Fiscal Division of IDOC and will continue to supervise that program until its end.  Prior to that, she worked 19 years as a supervisor for Marion County Community Corrections.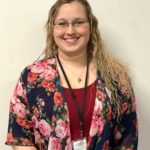 Brie Newton, Training Officer Supervisor
Brie Newton is a Training Officer with the Community Corrections division of the Indiana Department of Correction (IDOC). She began her career with IDOC at the Edinburgh Correctional Facility as a Correctional Officer in 2012 and was fortunate enough to have the opportunity to promote to Correctional Sergeant before later moving into a Program Coordinator position. In January of 2017, she accepted her first training position with the Community Corrections division.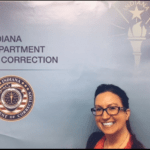 Angie Estes, Research Director
Angie Estes is the new Research Director for the Community Corrections Division. Angie received her Master of Science Degree in Criminal Justice from the University of Cincinnati in 2008 and her Bachelor of Science from IUPUI in 2007 (also in Criminal Justice).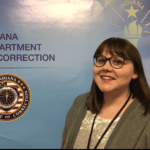 Katelyn Staggs, Community Transition Coordinator
Katelyn received her undergraduate degree in criminal justice from IUPUI and served in the Indiana Army National Guard for nine years as a supply specialist in a medical company.  Katelyn has been with the Indiana Department of Correction since August of 2017.
Kristen's email goes on to talk about these staff changes:
In addition, we have welcomed some familiar faces under our wing officially. We have always felt that our audit team, Todd Sprinkle and Jeanne Watson, were part of the Community Corrections division's team and now they are officially!
With mixed emotions we announce that Giana Bender and Alan Murphy have accepted positions to assist with SRS deployment. Giana's last day will be this Tuesday 4/17 and Alan's will be 4/20. Please continue to cc them until their departure. We have already received great recommendations for their replacement and plan to have their positions filled within the month. In the interim, Liz and I will be covering the vacant areas.
We will also begin interviews for the remaining training members and CTP administrative assistant next week.
Questions? Contact Kristen Banschbach, Director of Community Corrections
CC Division Contact Information 04122018