Half Way Home: Housing and the Formerly Incarcerated
Read the original article source of this excerpt.
InDepthNH.org on 11/27/2021 by Terry Farish, InDepthNH.org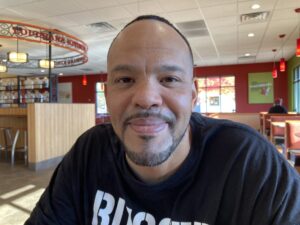 Marcos Nieves lived in Hampshire House in Manchester, federal transitional housing for people reentering New Hampshire communities from federal prisons. He needed an apartment or, to begin, a room in a rooming house. He had a job at Popeyes earning $13 an hour. He has skills running heavy equipment and wants to get another job in construction or in a warehouse. He wants to continue his studies in the area of computers and technology.
But he has to have an address. "Probation requires you to have an address," he said. None of the rooming houses had returned his calls and he had to be out of Hampshire House by Nov. 18. "I was incarcerated for 83 months," Nieves said, on drug charges and on the federal offense of illegal possession of firearms and ammunition. Berlin for three years. Then New Jersey, Georgia, and Florida. At FCI Williamsburg, South Carolina, he got his GED. This summer he came home to Manchester where his mom and three brothers live. He's under supervision for three years.
Stable housing has always been a marker for successful return to the community for people who've been incarcerated. Manchester's Anthony Harris, who was once incarcerated himself, knows this. He, with others, some of whom are also formerly incarcerated, have formed a nonprofit and one thing they want to provide is transitional housing. "We've all done it," Harris said. "We're living examples."