"The stakes are life and death": Addiction treatment's Covid-19 challenge
Read the original article source of this excerpt.
Vox on 12/1/2020 by German Lopez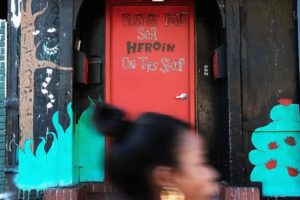 The government eased access to drug addiction treatment during the pandemic. Now that could go away.
When the Covid-19 pandemic forced much of the US to lock down in the spring of 2020, officials and experts worried the necessary social distancing measures would make another public health crisis — the opioid epidemic — worse. Addiction treatment is traditionally done in person, and restrictions on gatherings and closed businesses would make it much less accessible.
So the federal government responded by easing rules for getting into treatment virtually — making it easier for treatment providers to retain patients and attract new ones. Even before the pandemic, experts had been calling for making treatment easier to get in the US, and the new rules were a big step forward.
But with vaccines for the coronavirus moving through clinical trials and the end of the pandemic in sight, advocates are worried that the old rules will snap back into place — making it harder, once again, to get people into addiction treatment.