Riverside County (California) probation officer dies after getting coronavirus
Read the original article source of this excerpt.
The Press-Enterprise on 11/16/2020 by Quinn Wilson and Brian Rokos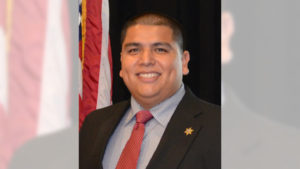 A 34-year-old Riverside County probation officer died from complications from COVID-19 on Saturday, Nov. 14, the department said.
Deputy Probation Officer Julio Beltran, a seven-year veteran of the department, is survived by his wife, a son and his parents, the department said.
"We are devastated and heartbroken," Riverside County Chief Probation Officer Ron Miller II said.  "We ask that you join us in remembering his commitment and contribution to his community, and to keep his family in your thoughts and prayers."