'Relapsing Left and Right': Trying to Overcome Addiction in a Pandemic
Read the original article source of this excerpt.
New York Times on 1/4/2021 by Emma Goldberg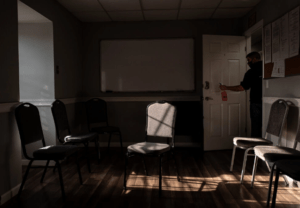 Jackie Ré, who runs a substance-use disorder facility in New Jersey, gathered the 12 female residents of her center in the living room on March 27 and told them that the coronavirus outbreak had forced the center to limit contact with the outside world.
There was an immediate outcry: The women already felt disconnected and didn't want their sense of isolation exacerbated, Ms. Ré said.
Within the next six months, nine left the program at Haley House in Blairstown against staff advice, and all but one relapsed.
"It's been a nightmare," Ms. Ré said. "For one woman it was a matter of days, another less than a week. I've never seen anything like it."