Probation Officers Save Life of Local Man with Overdose Antidote
Read the original article source of this excerpt.
County News Center on 5/5/2021 by Donnie Ryan, County of San Diego Communications Office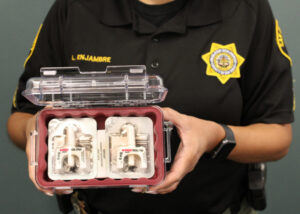 A group of San Diego County probation officers helped to save a life last week during a routine home visit, administering two doses of the drug naloxone to a 38-year-old local man who was suffering from a suspected opioid overdose.
Both opioid abuse and opioid-related drug overdoses have been steadily on the rise in the county for the past few years, including a growing trend of fentanyl-laced methamphetamine, heroin, ecstasy, and other recreational drugs identified by law enforcement.
Denise Huffhines, Deputy Chief of Adult Reintegration and Community Supervision services, said all field service officers have been carrying naloxone since 2019 and receive regular training on its proper use, but this is the first time one of their officers has administered it to save a life.