PPPS Week's Calm, Cool & Collected Challenge (APPA)
Read the original article source of this excerpt.
APPA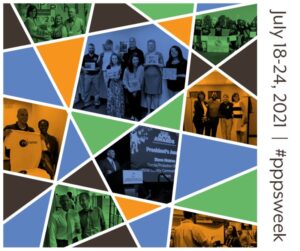 APPA wants to know what gives you strength. What inspires you? What are your habits or routines that keep you grounded? How do you unwind after a long day with family or friends? What keeps you calm, cool and collected so you can make the most of the time you have? For #PPPSWeek, we want to focus on the mental health and wellbeing of our peers and colleagues.
APPA will be accepting submissions for our Calm, Cool & Collected Challenge that answer the questions above through photos or short videos.
APPA will be sharing these submissions with our national audience throughout the week of July 18-24. The submission deadline is Friday, July 2, 2020 by 12:00 p.m. EDT. Stay tuned for more information coming soon!