Indiana Launches Review Of Juvenile Justice System
Read the original article source of this excerpt.
Indiana Public Media on 08/16/2021 by Brandon Smith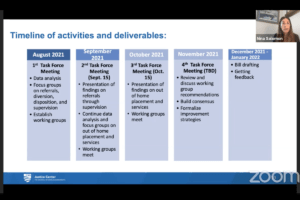 Indiana leaders are taking a comprehensive look at the state's juvenile justice system. That includes broad data analysis, interviews with key stakeholders and recommendations for improvements.
The goal is reform – and maybe even transformation – of the system.
The Juvenile Justice Reform Task Force is made up of members of all three branches of government, as well as outside groups that work with children. Task force co-chair, Sen. Mike Crider (R-Greenfield), said the group will come up with recommendations by November to help solve issues in the system.