In Beloved Memory of Dr. Edward J. Latessa
Read the original article source of this excerpt.
University of Cincinnati on 01/12/2022 by Corrections Institute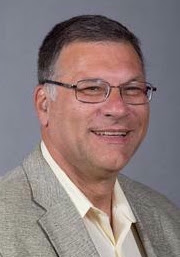 With deepest sorrow, the University of Cincinnati Corrections Institute announces the passing of our Director, Dr. Edward J. Latessa, on January 11, 2022 at 5:55pm ET after a long and fierce battle with cancer. Dr. Latessa was a devoted leader and a trusted advisor to corrections agencies worldwide, and the tremendous loss of his presence throughout the field will be felt in the hearts of many for years to come.
Dr. Latessa leaves behind a wife and four children. The UCCI team offers our most sincere and heartfelt condolences to each of them, who were by his side providing endless support to him every step of the way.
The lives of many individuals were enhanced through their work with Dr. Latessa. Should you wish to express your personal sentiments, you are invited to leave a public message here. In lieu of flowers, please consider honoring Dr. Latessa's legacy through a donation to the Edward J. Latessa Fund for Doctor Student Support www.foundation.uc.edu/latessa.