Allen Superior Court Judge Charles Pratt announces retirement
Read the original article source of this excerpt.
wane.com on 2/1/2021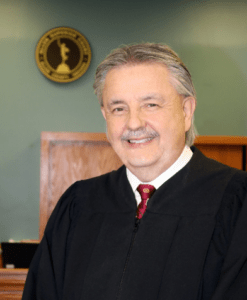 FORT WAYNE, Ind. – Allen Superior Court Judge Charles F. Pratt, whose career in the judiciary focused on the betterment of families and children, will retire from the bench effective May 1, 2021.
Over the past two weeks, Judge Pratt informed Indiana Supreme Court Chief Justice Loretta Rush and Governor Eric Holcomb of his intent to retire. Judge Pratt's retirement concludes a career in law – one that started and will end in Superior Court – spanning more than 40 years.
"Families are the foundation of any great community," said Judge Pratt. "But the world is tough on families, especially on our children. Our families deserve advocates who stand up for them, who work to keep them together and who provide them with the tools to meet the challenges of a complex world. It has been the privilege of my life to serve in that role as a part of the Allen County judiciary."