Justice David announces fall 2022 retirement
Read the original article source of this excerpt.
Indiana Supreme Court on 11/03/2021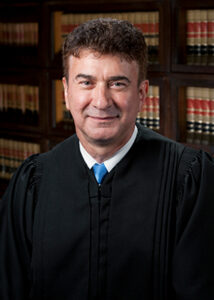 Indiana Supreme Court Justice Steven H. David will step down from the bench in the fall of 2022 after nearly 30 years as a judicial branch leader. He is Indiana's 106th Supreme Court justice and the longest-serving justice currently on the Court. In addition to his commitment to the Indiana Judiciary, David retired from the United States Army in 2010 with the rank of Colonel.